Name: Raianosuke Sorahakai "Sora"
Age: 15
Personality: He is not very smart, athletic or really good at anything. He hates his life and himself and he wishes to be somebody. He doesn't have many friends so when he makes them eh gets really close to them and he will protect them with his life. He is very lazy and is scared to fight unless his friends are in danger in which he will attack immediately. He always ends up leading the charge which he loves and hates.
Appearance: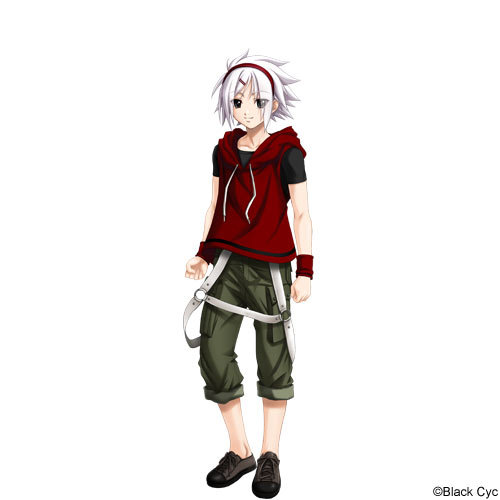 He has messy, decently long white hair and he wears the Namimori Middle Uniform untucked. He has a blue XV tattooed below his right eye that was given to him when he was born.
Height: 5'8"
Weight: 140 lbs.
Flame: Sky
Family/Organization: Vongola
Role: To be Boss, Quindecisimo
History: He is a descendant of Primo and Dodecisimo. When he was born a blue XV was tattooed beneath his right eye. His father gave him silver bracelets when he turned 10 that he never takes off.He lived a normal and crappy life until he learned of the Mafia's existence from his father and the man, Reborn. He only had two friends, Matthew and Will who were normal guys. He was constantly bullied and nobody, minus his friends, liked him. Reborn thus trained him to become a worthy boss. He constantly argues with Reborn and Reborn in return will beat him up. He is currently looking for family members (or at least Reborn is making him) He trains in academics, survival skills and strength and speed every day.
Ring(s): N/A as of now
Boxes/Box Rings: N/A as of now
Equipment: Silver Bracelets
Weapon(s): N/A as of now